Find out what's happening in Towson
We host and participate in numerous annual, monthly, and weekly events right here in Towson. For a full, detailed list of these events, please visit our Events Page.
News and Happenings Around Towson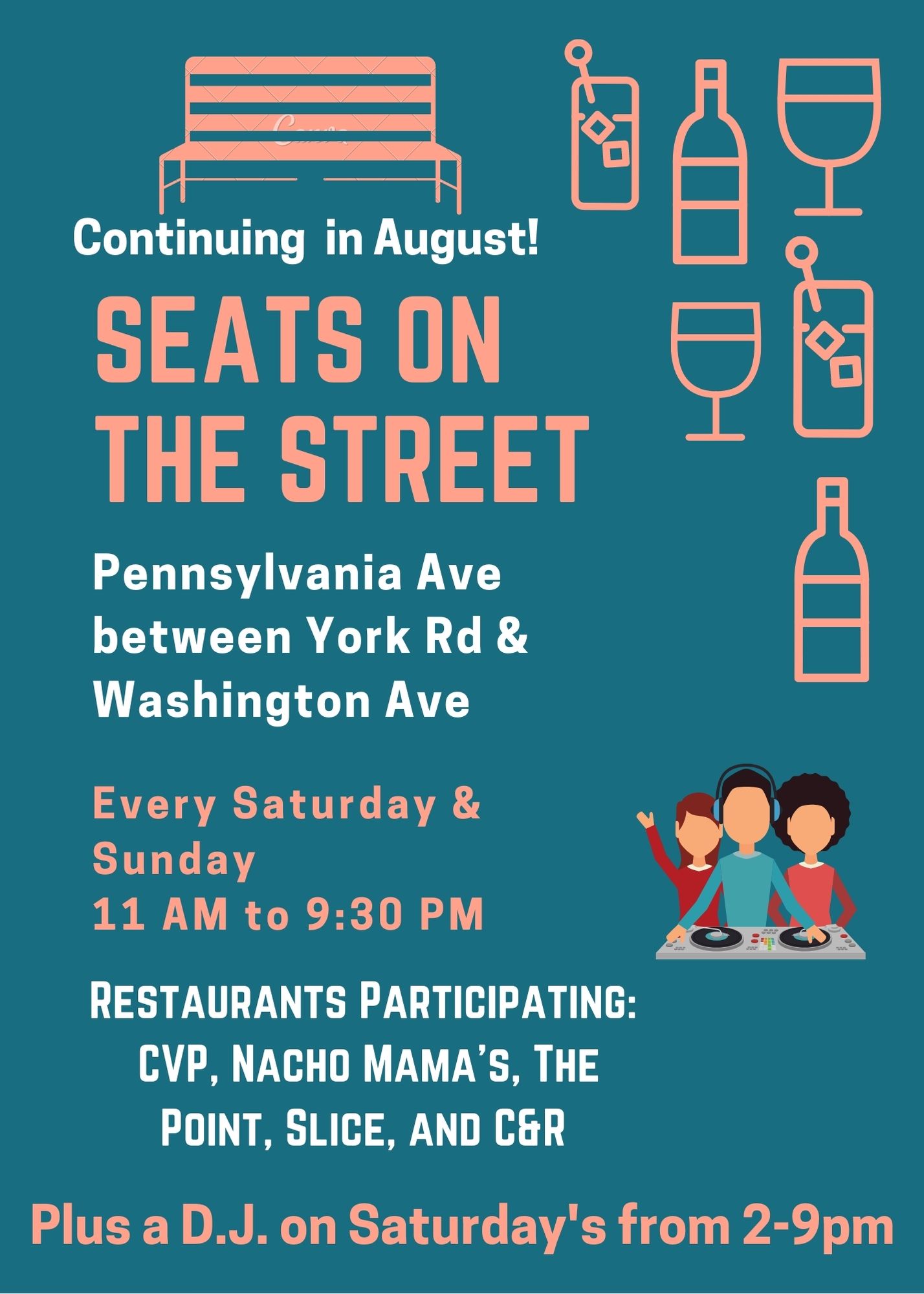 Seats on the Street
Every Saturday and Sunday! Come out and support the local restaurants!

Check Your Directory Information Here!
Please check the information and email info@towsonchamber.com if anything is incorrect!
Become a part of a Towson business tradition.
The Towson Chamber of Commerce is a private, nonprofit business organization founded in 1964 to plan a program of action to enhance the Towson Community. We represent more than 450 businesses that are concerned with making Towson a better place to live, work and visit.