News and Happenings Around Towson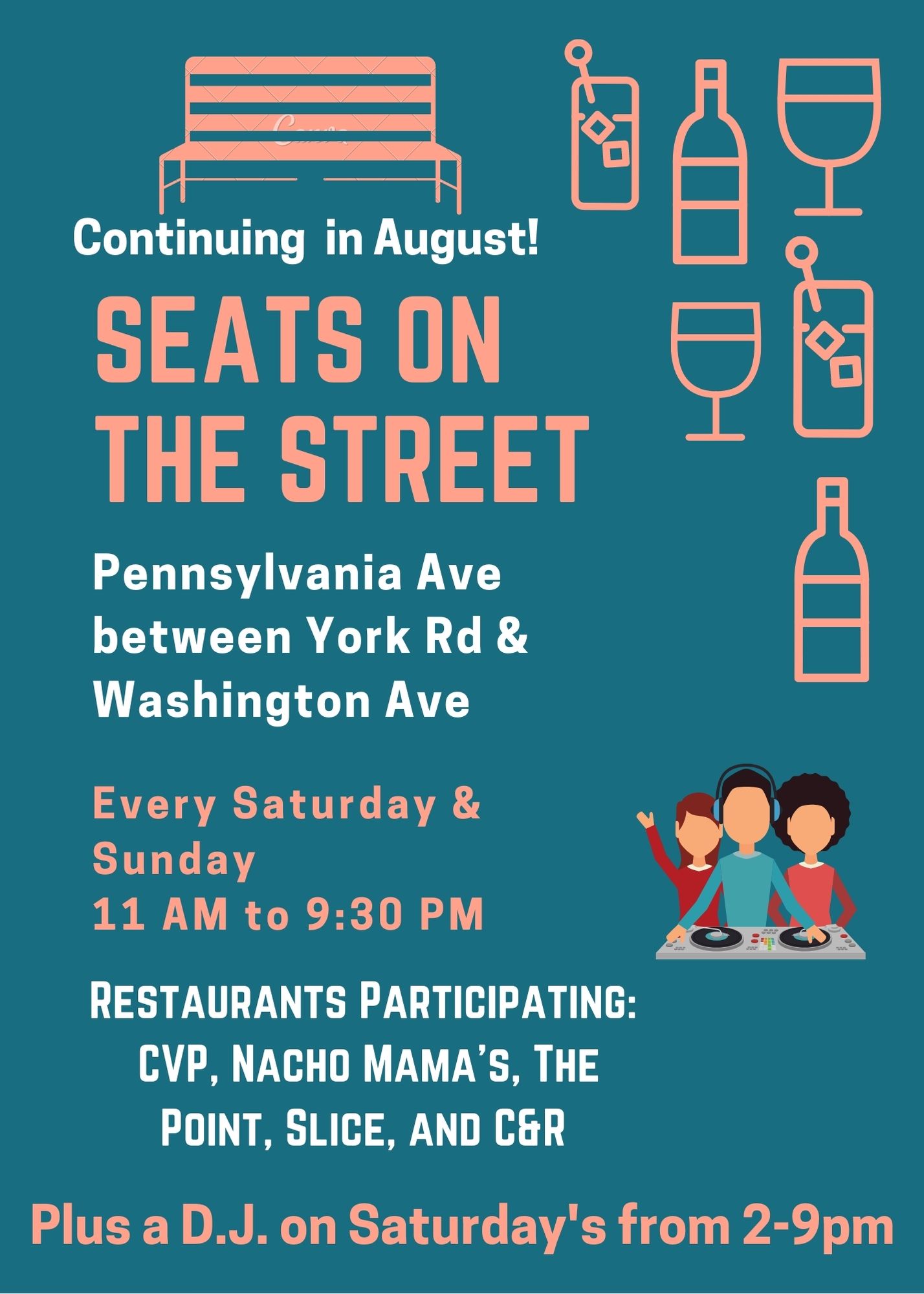 Seats on the Street
Every Saturday and Sunday! Come out and support the local restaurants!
Become a part of a Towson business tradition.
The Towson Chamber of Commerce is a private, nonprofit business organization founded in 1964 to plan a program of action to enhance the Towson Community. We represent more than 450 businesses that are concerned with making Towson a better place to live, work and visit.