Towson Creative Partnership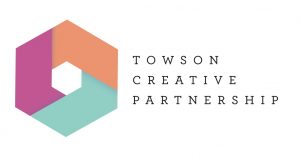 The Towson Creative Partnership (TCP) is part of the Towson Chamber of Commerce. Its mission is to utilize public art to strengthen and diversify Towson's downtown economy while connecting surrounding communities through a creative urban landscape.
The TCP engages with local civic organizations, municipalities, community members, and regional artisan subject matter experts to pursue potential public art projects. The TCP manages the identification of project sites, the development of artistic content and themes, the selection of creative talent, and the writing and submission of grant requests.
Rendering of the first mural (click to view larger):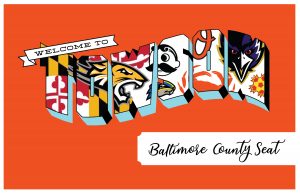 Thank you to the following individuals and businesses for supporting the mural project!
Anonymous – $200
Anonymous – $25
Anonymous – $25
Anonymous – $36
Anonymous – $50
Bowie & Jensen, LLC – $250
David Riley – $200
Fedor Family – $50
In honor of Elizabeth Augustine – $25
Janet Herbert – $100
Nancy Hofmann
Rina Rhyne – $25
State Farm Insurance: John Holman – $100
Tenne Family
Todd Dolbin – $25