Towson Creative Partnership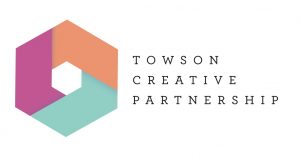 The Towson Creative Partnership (TCP) is part of the Towson Chamber of Commerce. Its mission is to utilize public art to strengthen and diversify Towson's downtown economy while connecting surrounding communities through a creative urban landscape.
Baltimore County Public Library – Towson Branch Mural
The Towson Creative Partnership is pleased to announce CALL FOR ARTISTS for the design and production of a large scale mural to cover the west facing facade of the Baltimore County Public Library located in Towson, MD. The mural is a unique opportunity for an artist to merge creative vision into classic modern architectural elements. Towson is home to local government, two universities, and three prestigious medical institutions. As a vibrant college town, the proposed mural project will become the defining cultural landmark in the developing downtown art, music, and film scene.
Important Deadlines:
Deadline for submission is APRIL 30, 2020. An artist will be selected on MAY 18, 2020 to execute and display their mural for a projected to be started JUNE 30 and completed by AUGUST  31, 2020.
View the full Call For Artists here.
View BCPL – Towson Branch Mural FAQs here.
For more information, please visit the Towson Creative Partnership website.
Questions? Email TowsonCPArts@gmail.com