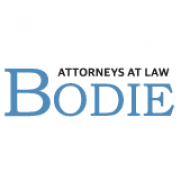 Bodie, Dolina, Smith & Hobbs, P.C.
Law
29 W. Susquehanna Avenue
Towson MD, 21204
410-823-1250
Bodie is an AV-rated, midsized, regional law firm and is the oldest continuously operated law firm in Baltimore County, Maryland. We have multiple offices that serve clients throughout the State of Maryland, located in Towson, Harford County/ Cecil County and Hagerstown.