Making the most of your membership at the Towson Chamber of Commerce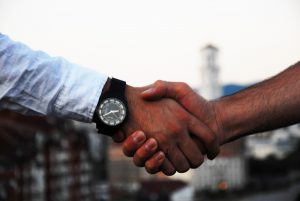 Maybe you're a recent new member whose company just opened an office in Towson, or maybe you're a Towson veteran who is looking to get more involved in the community. Maybe you've been a member for a few years, but haven't really figured out your niche in the Chamber. Whoever you are, we're happy to have you as a supporter of Towson and of the Towson Chamber of Commerce!
Towson has never been more growing and vibrant than it is today. With multi-million dollar development, new restaurants opening on every corner, and businesses relocating to Towson and filling the once-vacant buildings, we are proud to be the forefront of this community.  We host events almost 100 days out of the year, and the chamber employs just 2 ½ people! Okay, not actually half of a person, but we like to say that to get your attention – one employee works part-time. Our point is, 2 ½ people can't do all that we do without members like you who are looking to get more involved.
So…what can you do to make the most of your annual dues? Truth is – a little goes a long way.
Attend Networking Events. Our board meetings take place each month, and members are invited to join us to enjoy either breakfast or cocktails (yes – we like to party here, too), network with fellow members, and stay up to date with Chamber happenings. This is a great way to see and be seen – get your name out there, exchange business cards, and make those connections!
Join a committee. Remember those 2 ½ Chamber employees? They do A LOT, but what they do couldn't be done without the fabulous committees who assist in the planning and logistics of Chamber events and activities. Like to golf? Join the golf committee! Will you be around for the 4th of July? Join the Parade Committee! Want to help grow our membership base? Become a chamber ambassador and join the Membership Committee! Joining a committee is a great way to work with other professionals in a small-group setting, and really establish those personal connections and relationships, all while putting on an awesome event and giving back to the community.
Stay connected online. Facebook, Twitter, YouTube, OH MY! We're on social media, so make sure you're following us – we're always posting events, photos, updates, and general information about Towson to keep you informed. Be sure you're subscribed to our emails as well – we'll send out our monthly newsletter, links to RSVP for special events, and more.
Be a sponsor. Look, we know what you do is amazing, and we want to scream it from the rooftops! Well, we might not actually get on our roof, but how about making you the Grand Marshal in the 4th of July Parade, or making you the title sponsor of the beer garden and stage at the Towsontown Spring Festival? Our events draw thousands upon thousands of people into downtown Towson each year, which provides some great opportunities to get your name out there. We offer various sponsorship packages and advertising opportunities, and will work with you to determine which is best for you and your business.
Ask us questions! We are here for YOU. We could not do everything we do without your support, so we want to return the favor. Need marketing help? Need help finding an employee? Need help with finding a great place for happy hour? We've got you covered! Please know you can always reach out to us with questions about making the most of your membership.
Towson Chamber of Commerce | 44 W. Chesapeake Avenue, Towson, MD 21204 |410-825-1144 | info@towsonchamber.com