Shop Local at the Towson Farmers Market
The Towson Farmers Market brings organic, locally grown foods and hand crafted products to the Towson community. Come out during your lunch break on Thursdays and stock your home with food that is not available at your typical grocery store.
The market is open Thursdays 
June 8, 2017 - October 26, 2017 on Allegheny Avenue
& 
 November 2-16, 2017 on Washington Avenue.
10:45AM-3:00PM.
 If you are a vendor and wish to secure a space at the Farmer's Market, access the application here.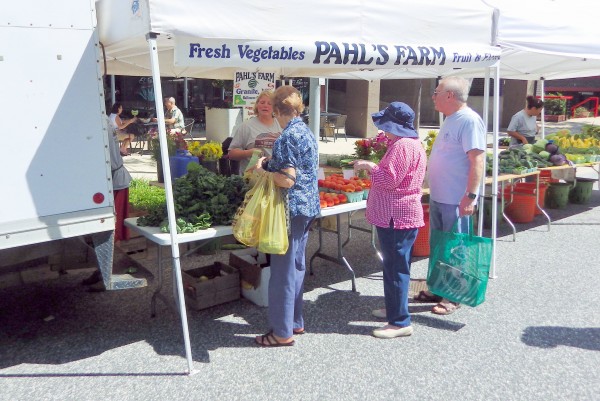 Towson locals stock up on fruits and vegetables from Pahl's Farm, a family owned farm in Baltimore County.